สินค้ามาพร้อม:

รหัสสินค้า: IGF_C

รายละเอียดสินค้า:

ทำแก้วแช่แข็งภายใน 4 วินาที

You should not miss a refreshing drink on a hot summerday. A cold beer, glass of wine or an icecold gin-tonic is not to be sneezed at, lovely to enjoy together with friends.

The Instant Glass Freezer takes care of that; drinks become served icecold. It also gives the glasses an unique view, which looks hip and elegant. With the IGF you freeze the glass to -15 degrees Celsius in a few seconds by using the liquid CO2.

THE PRESENTATION OF THE ICECOLD GLASS
A hot summernight, an icecold gin-tonic, cold beer or a magnificent glass of wine; wonderful to enjoy with friends on the last sunrays. The Freezer is very compact; you can put it anywhere you want. You can present your guests a nice and delicious glass by using the IGF.

THE IGF: EASY TO USE
The design of the IGF makes it suitable for any room and on every spot in your company or house, thanks to the easy operation. You only need to plug the IGF onto a cylinder of liquid CO2 with dip tube of Air Products and it is ready for use. The costs per cylinder are 30 Euro excluding VAT. You can use the cylinder for about 300 a 400 icecold glasses.

Recomended
Products
28,900.00 บาท
9,500.00 บาท
33,000.00 บาท
1,500.00 บาท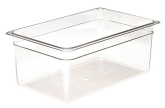 2,500.00 บาท
53,800.00 บาท