สินค้ามาพร้อม:

50 MYLAR bags
50 oxygen absorbers
door pad
12-inches sealer
Vacuum pump hose
Owner's manual and guide to freeze drying
Vacuum pump
Vacuum pump oil
4 Trays
Oil filter
Power cord

รหัสสินค้า: Freeze_Dryer_5_SS

รายละเอียดสินค้า:

Patented technology preserves the taste, nutrition, and texture of nearly any food for up to 25 years. Perfect for freeze drying fruits, vegetables, meats, dairy products, meals, desserts, and more.

Features
Freeze dry 1,450 pounds of fresh food per year (7-10 pounds per batch). In a year's time, you can freeze dry 312 gallons of food.

Easy to use. Just press start and the freeze dryer will beep when finished.
Dimensions
Overall product dimensions: 20" W x 25" D x 30" H
Perfect for a countertop, cart or table.

Power
220 volt outlet.

Maintenance
Simply filter and replace oil. Takes one or two minutes.
Recomended
Products
28,900.00 บาท
9,500.00 บาท
33,000.00 บาท
1,500.00 บาท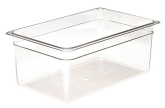 2,500.00 บาท
53,800.00 บาท