สินค้ามาพร้อม:

ถุงมือหนาพิเศษ
แว่นตา
ท่อ
แป้นยึด
กระบอก ขนาด 400 กรัม

รหัสสินค้า: Dry Ice Tube 250

รายละเอียดสินค้า:

ทำน้ำแข็งแห้งภายใน 1 นาที เมื่อคุณต้องการ!

At a party, cozy dinner or a tasty cocktail a beautiful presentation should not be missed. Tough smoke-effects of dry-ice are for these events extremely perfect. With the instant Dry-Ice Tube you can produce the dry-ice à la minute and on the spot.

The Tube produces fast and instant 400 grams of dry-ice with liquid CO2 at any time in about 100 seconds. The special patented orange tube compresses the dry-ice into a solid lump, which is easy to take out of The Tube, with the included gloves, and cut them into small chunks and immerse them in hot water for the best smoke-effects. Then arises the well-known low-hanging smoke haze.

MAKING DRY-ICE WHEN NEEDED!
The Tube is safe and easy to use and you can mount it on the wall or the bar with the special bracket supplied.

It is unnecessary to order dry-ice in larger quantities because you can make whatever you need straight away on your spot.

Recomended
Products
28,900.00 บาท
9,500.00 บาท
33,000.00 บาท
1,500.00 บาท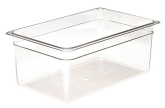 2,500.00 บาท
53,800.00 บาท